Where can I find Bae's Baekery cookies, without placing an order? 
We may be elusive and exclusive, but we want you to find us if you didn't get to place an order. We can be found at two places: SupHub and Logan Street Market.
SupHub: 
We have a bakery case at SupHub that offers a random variety of our cookies, restocked twice a week. We post on our Instagram when we are restocking, but you can always shoot the Bourbon Baekery Instagram account a message and we can let you know if we are currently stocked.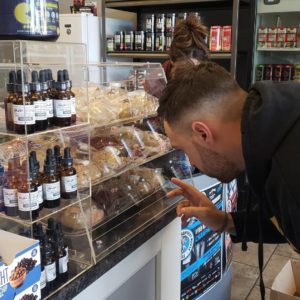 Logan Street Market:
The Bourbon Baekery gang sets up shop on Sundays from 10AM-2PM at the Logan Street Farmer's Market. We sell all of our flavors on the menu at the market, as well as utilize Logan Street Market for a pickup location for our orders placed on Thursdays. Come and pick up preordered cookies here, or enjoy the day at Logan Street Market and pick up the cookies you might have forgotten to order. We can't wait to see you there.